Latest posts by Jyoti Dedhia (see all)
Cricketers happen to be the most luckiest people. Youngsters see them as role model and want to be like them. Why? you see the reason behind this that cricket these days has become commercialized. Thanks to IPL and other leagues and even endorsements, these days cricketers are earning in plenty. There is so much competition and bidding on cricketers and so much money is at stake. It is but natural that cricketers want to make hay while the sun is still shining.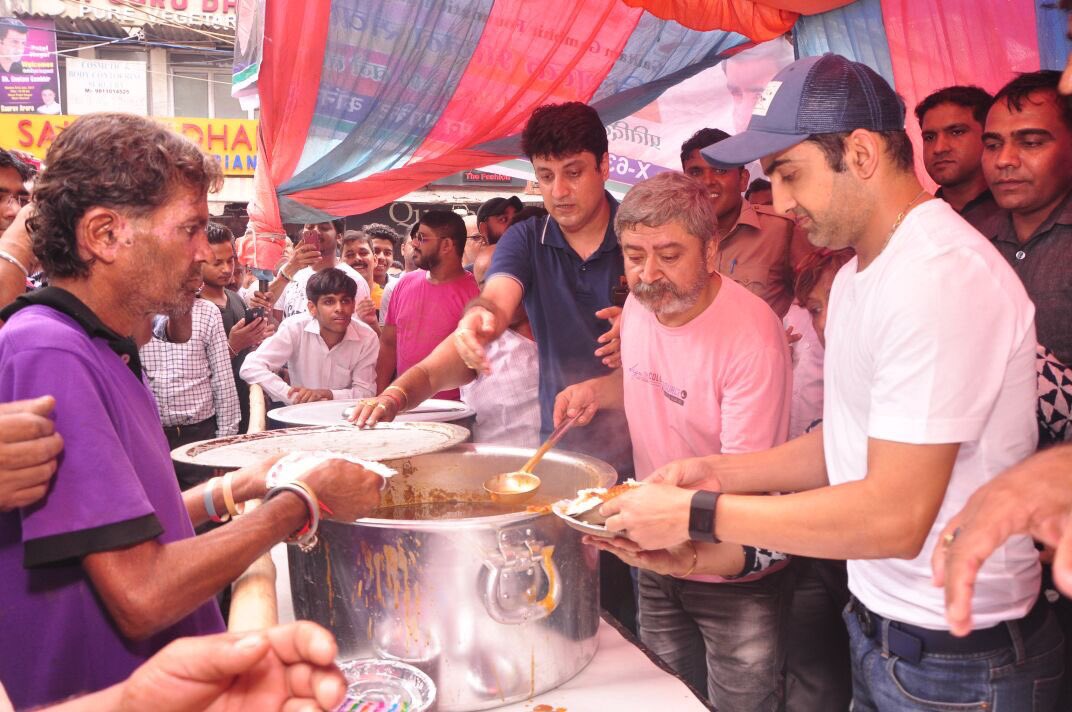 But amidst all these, you hardly see or hear any cricketer doing anything for the needy or giving it back to the society. All you hear and see is their foreign trips or vacations with their family or their new possessions like cars on the social media. As they say, all apples are not the same, one such cricketer really took an effort for those in help. That cricketer is Gautam Gambhir. Actually nobody knew about this until a post came on the social media. That man is a person of few words,  never active on social media and quietly doing good deeds.
Gautam Gambhir has won our hearts by actually feeding the poor and that too, free of cost. Gautam says that starting a community kitchen is nothing short of winning a world cup. Now, this is what is called, all actions and not just words. Gautam took to twitter "compassion in my heart, a plate in my hand and a prayer on my lips. No one should sleep hungry". He started the concept of community kitchen, which will serve food for the poor and needy whole 365 days, 52 weeks and 12 months. The foundation is named as Gautam Gambhir Foundation.
This is not the only instance, where in the cricketer has put his foot forward for helping people. Earlier when there were news of 25 CPRF jawaans were encountered by maoists in Chattisgarh Sukma Attack, Gautam Gambhir took the initiative to bear the responsibility and full cost of their children. Such noble acts should be applauded and encouraged. There are millions of people in this country, only a few like Gautam Gambhir took the initiative and thought about the children of these jawans who died for their country.
This left handed opening batsman even took to twitter to express his anger towards such cowardly acts by the maoists. "Chattisgarh, Kashmir, North-east, do we need more alarm bells or are we a deaf state? Life of my countrymen isn't cheap, someone needs 2 pay 4 it." Gautam is very active on social media when it comes to causes or raising voice against a social issue.
Gautam has time and again reinstated our faith in humanity and made us believe that charity thus begins at home. A person does not become rich with money. Anyone can earn money, but it is the thoughts and the character that make us rich and a nice human being. We are sure that the efforts of Gautam Gambhir for his countrymen and poor will inspire many youths in the future.